One method, one wood, quality bats for all
QUALITY APPROVED BY PROFESSIONALS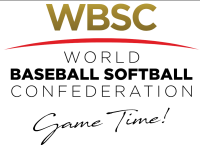 QUALITY TESTED BY PLAYERS ALL OVER THE WORLD
Try our new bat configurator





Try our new bat configurator and create your new, personalized bat in minutes!
You can choose barell and handle color, matt or gloss finish, engraving color and engraving text. All of it live, so you will see the exact look of your new bat before checkout.
By wood separation, we choose and select the best pieces of beach wood with the best aspects of elasticity, rupture, and density, from which we handcraft the best bats that we make available on the market for everyone. We call it pro-selected wood. Pro-selected wood lasts longer and hits harder.
Join the program and get benefits for your club and players.
 Access codes will generate for partner clubs and that allow them to place orders directly into the system.
Access codes can also be used by registered club players.