BUY 3 BATS and get one of them for FREE
APPLICABLE ON 3 GOLD SERIES BATS OR 3 CUSTOM BATS
QUALITY APPROVED BY PROFESSIONALS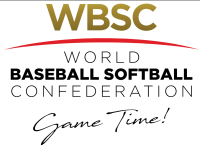 QUALITY TESTED BY PLAYERS ALL OVER THE WORLD
Try our new bat configurator





Try our new bat configurator and create your new, personalized bat in minutes!
You can choose barell and handle color, matt or gloss finish, engraving color and engraving text. All of it live, so you will see the exact look of your new bat before checkout.
We are more than a bat company. We are a community of players, coaches and dedicated craftspeople. We are inspired to create the highest quality, most affordable, best performing bat in the world.
Our founder who ventured into this project was motivated by a wish to find a self -funding independent vehicle for preserving and building baseball in Eastern Europe for any child regardless of economic standing. He searched for weeks in the forest to find a new and better, more durable, powerful wood to bring to players all around the world.
The result is Beech Wood, dried by a guarded process to produce bats with the best mechanical properties that are needed for a wooden bat. Our hands on manufacturing process insures each bat is true, without deformities, and of such quality as needed by the highest level baseball player. We do not make seconds, from our children's bats to those produced for professional players all bats come from the same billets. Our hands on method is utilized from billet to customer, children's, adult, fungos, sure hands. One method, one wood, quality bats for all.
Andy Weissman (Founder)
Join the program and get benefits for your club and players.
 Access codes will generate for partner clubs and that allow them to place orders directly into the system.
Access codes can also be used by registered club players.