One method, one wood, quality bats for all
QUALITà APPROVATA DAI PROFESSIONISTI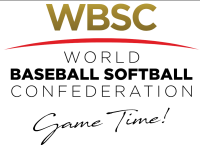 QUALITA' TESTATA DAI GIOCATORI IN TUTTO IL MONDO
LE NOSTRE MAZZE PIU' POPOLARI
PROVA IL NOSTRO NUOVO CONFIGURATORE DI MAZZE





PROVA IL NOSTRO NUOVO CONFIGURATORE DI MAZZE E CREA LA TUA NUOVA MAZZA PERSONALIZZATA IN UN MINUTO!
PUOI SCEGLIERE IL COLORE DEL MANICO E DEL BARREL, FINITURA LUCIDA OD OPACA, COLORE E TESTO DELL'INCISIONE. TUTTO QUESTO IN DIRETTA, COSì VEDRAI L'ASPETTO ESATTO DELLA TUA NUOVA MAZZA PRIMA DEL CHECKOUT.
By wood separation, we choose and select the best pieces of beach wood with the best aspects of elasticity, rupture, and density, from which we handcraft the best bats that we make available on the market for everyone. We call it pro-selected wood. Pro-selected wood lasts longer and hits harder.
ADERISCI AL PROGRAMMA E OTTIENI SCONTI PER LA TUA SOCIETà E I GIOCATORI.
 VERRà GENERATO UN CODICE DI ACCESSO PER LE SOCIETà PARTNER DA UTILIZZARE PER L'INSERIMENTO DEGLI ORDINI.
IL CODICE DI ACCESSO Può ESSERE UTILIZZATO ANCHE DAI GIOCATORI REGISTRATI.