Place order of 3 GOLD SERIES bats in your cart. You will get third one for FREE.
Place order of 3 CUSTOM BATS in your cart. You will get third one for FREE.

Qualität die von Spielern weltweit getestet wurde
Unsere beliebteste Baseballschläger
PROBIEREN SIE UNSEREN BRANDNEUEN BASEBALLSCHLÄGER KONFIGURATOR





Testen Sie unseren neuen Schlägerkonfigurator und erstellen Sie Ihren neuen, personalisierten Schläger in wenigen Minuten!
Sie können Barell- und Grifffarbe, matten oder glänzenden Lack, Gravurfarbe und Gravurtext wählen. Alles live, so dass Sie das genaue Aussehen Ihres neuen Schlägers vor der Bestellung sehen können.
VON PROFIS GEPRÜFTE QUALITÄT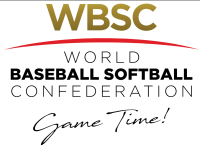 STRUKTUR UNSERER BASEBALLSCHLÄGER

Nehmen Sie an dem Programm teil und profitieren Sie von den Vorteilen für Ihren Club und Ihre Spieler.
 Für Partnerclubs werden Zugangscodes generiert, mit denen sie Bestellungen direkt im System aufgeben können.
Die Zugangscodes können auch von registrierten Clubsspielern verwendet werden.