One method, one wood, quality bats for all
QUALITÉ APPROUVÉE PAR DES PROFESSIONNELS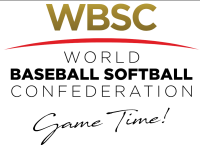 QUALITÉ TESTÉE PAR LES JOUEURS DANS LE MONDE ENTIER.
NOS BATTES LES PLUS POPULAIRES
ESSAYEZ NOTRE TOUT NOUVEAU CONFIGURATEUR DE BATTES.





ESSAYEZ NOTRE NOUVEAU CONFIGURATEUR ET CRÉEZ VOTRE BATTE PERSONNALISÉE PRÉFÉRÉE TRES RAPIDEMENT.
C'EST VOUS QUI CHOISISSEZ TOUT , BARIL DE LA BATTE ,COULEUR DU MANCHE, FINITION MAT OU LAQUE BRILLANTE ET VOUS POUVEZ MÊME AJOUTER VOTRE TEXTE PRÉFÉRÉ DE LA COULEUR QUE VOUS SOUHAITEZ.
By wood separation, we choose and select the best pieces of beach wood with the best aspects of elasticity, rupture, and density, from which we handcraft the best bats that we make available on the market for everyone. We call it pro-selected wood. Pro-selected wood lasts longer and hits harder.
PROGRAMME FAMILLE DE YAYA
REJOIGNEZ NOTRE PROGRAMME ET PROFITEZ D'AVANTAGES POUR VOTRE CLUB ET VOS JOUEURS.
 DES CODES D'ACCÈS SERONT GÉNÉRÉS POUR LES CLUBS PARTENAIRES GRÂCE AUXQUELS VOUS POURREZ FAIRE VOTRE COMMANDE DIRECTEMENT DANS LE SITE.
DES CODES D'ACCES POURRONT ÊTRE AUSSI UTILISÉS INDIVIDUELLEMENT PAR LES JOUEURS DE VOTRE CLUB.