Die Universität für Holztechnologie in Zvolen, Slowakei, hat das ausgewählte Holz für YAYAs Buchenholzschläger nach den Standards des American Wood Council getestet. Die Ergebnisse? Die Buche von YAYA übertrifft Ahorn, Esche und Birke in drei entscheidenden Eigenschaften bei weitem: Bruchfestigkeit, Elastizität und Dichte.
Europäisches Buchenholz ist bei weitem das haltbarste Holz auf dem Markt. Sein elastisches Gedächtnis erzeugt einen tiefgreifenden Trampolineffekt, der zu einer besseren Abfluggeschwindigkeit und größeren Weiten führt. Wir finden, dass die erstaunlichen Obertöne des Holzes zu weniger Vibrationen führen, was eine bessere Kraftübertragung zwischen Schläger und Ball gewährleistet.
Zusätzliche Dienstleistungen, die wir für unsere Kunden erbringen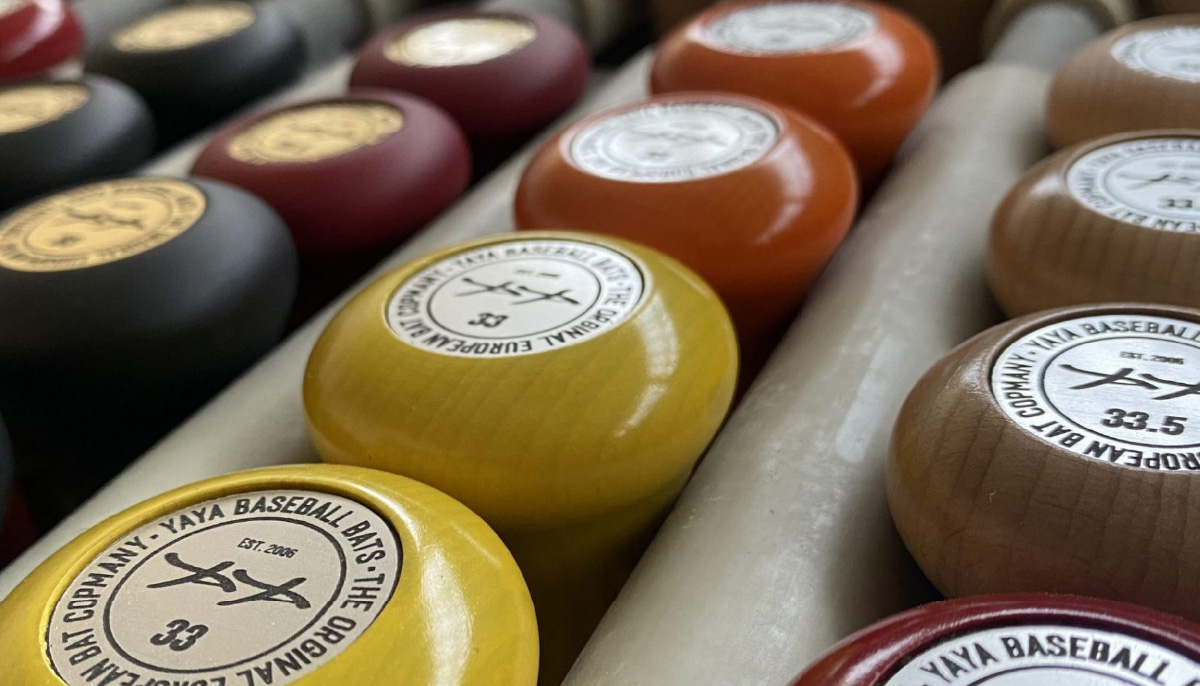 Unsere neuen Aufkleber in Silber und Gold hängen von den Modellen ab, die Sie wählen. Custom Schläger haben silberne Aufkleber und die Gold Serie hat goldene Aufkleber.
Seien Sie anders, mit der Gravur Ihres Teamlogos. Wenn Sie Ihr Logo als Vektorgrafik besitzen, können wir Ihre Schläger mit einer speziellen Gravur versehen. Erhältlich als Team-Bestellung mit 12 oder mehr Schlägern.
.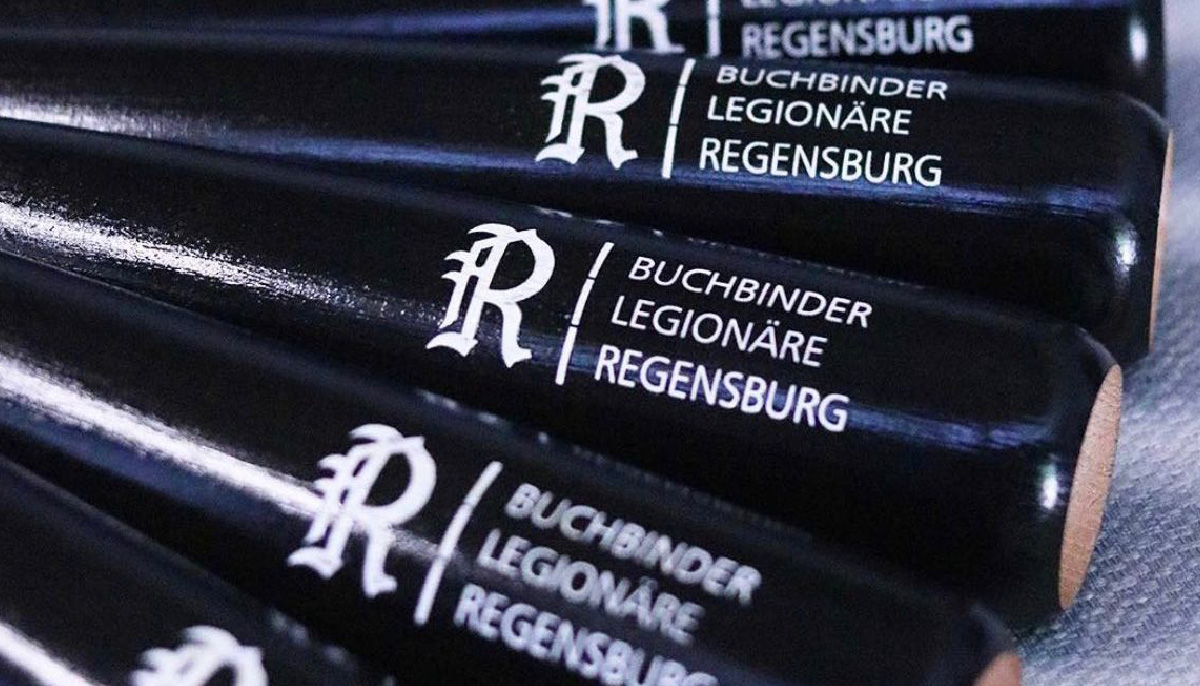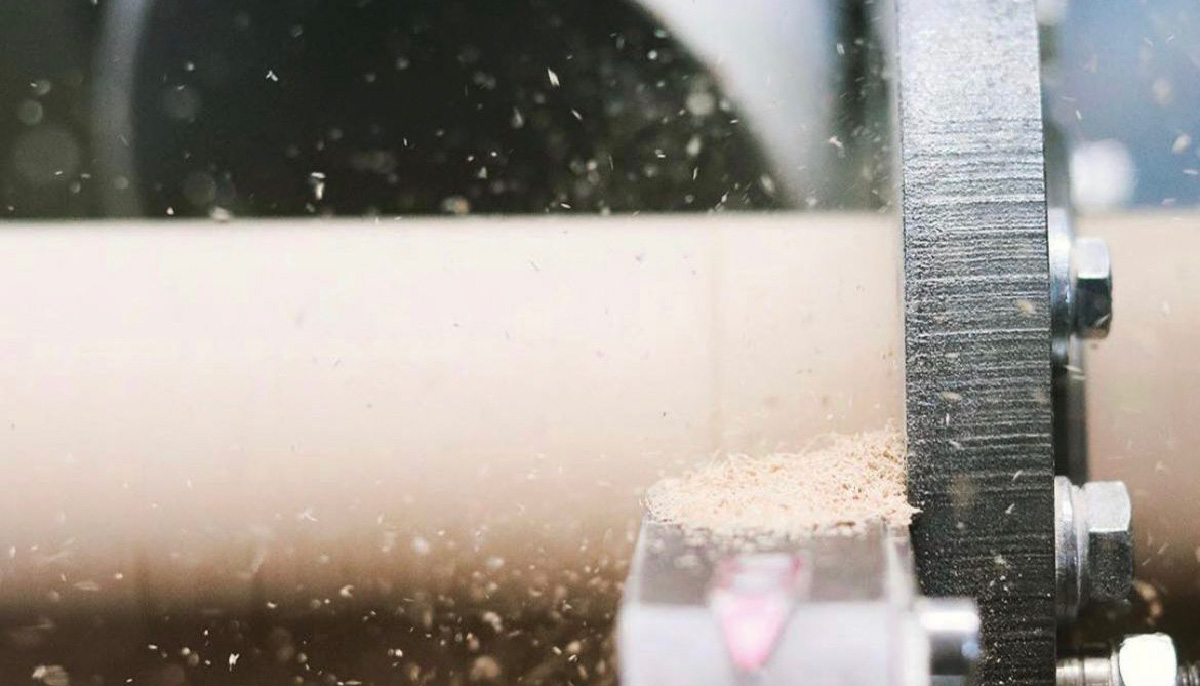 We want to create the best profile tu suit our wood in weight, and balance for the widest range of hitters.
In pursuit of this aim we have come out with 4 basic profile offered in sizes 32.0″ to 34″ standard, with a selection of one of three knobs and handle tapers.
We provide an engraving service in which you can choose your personal name, club name, and a variety of other texts to be engraved on your baseball bat.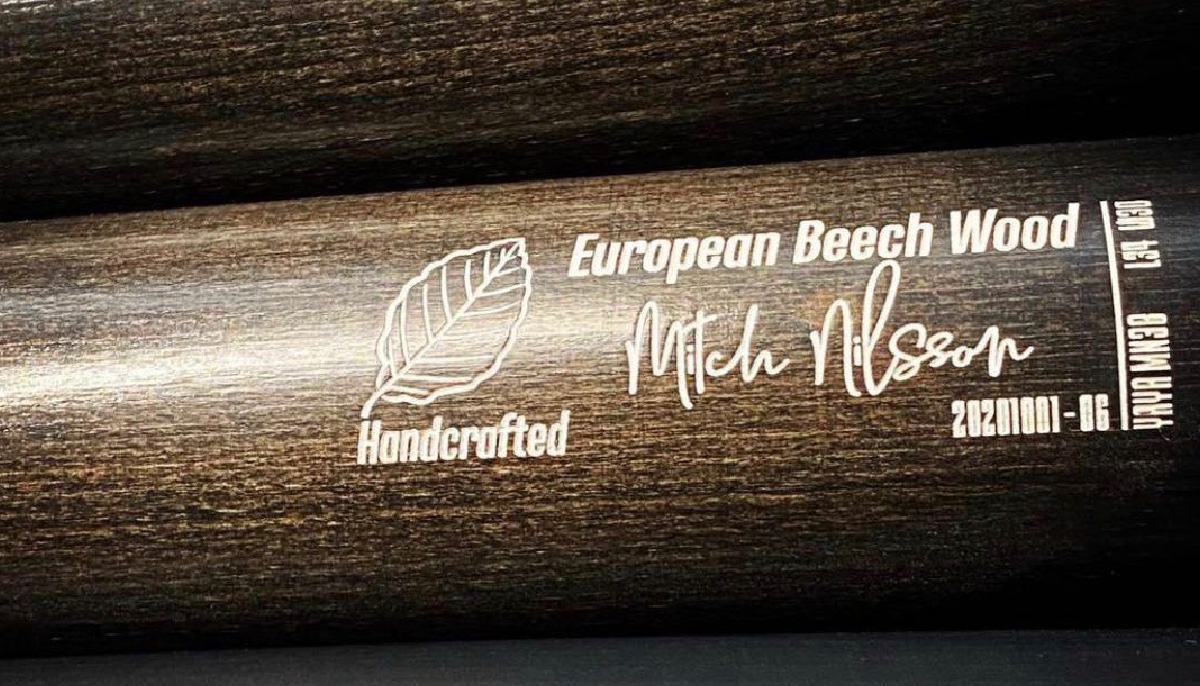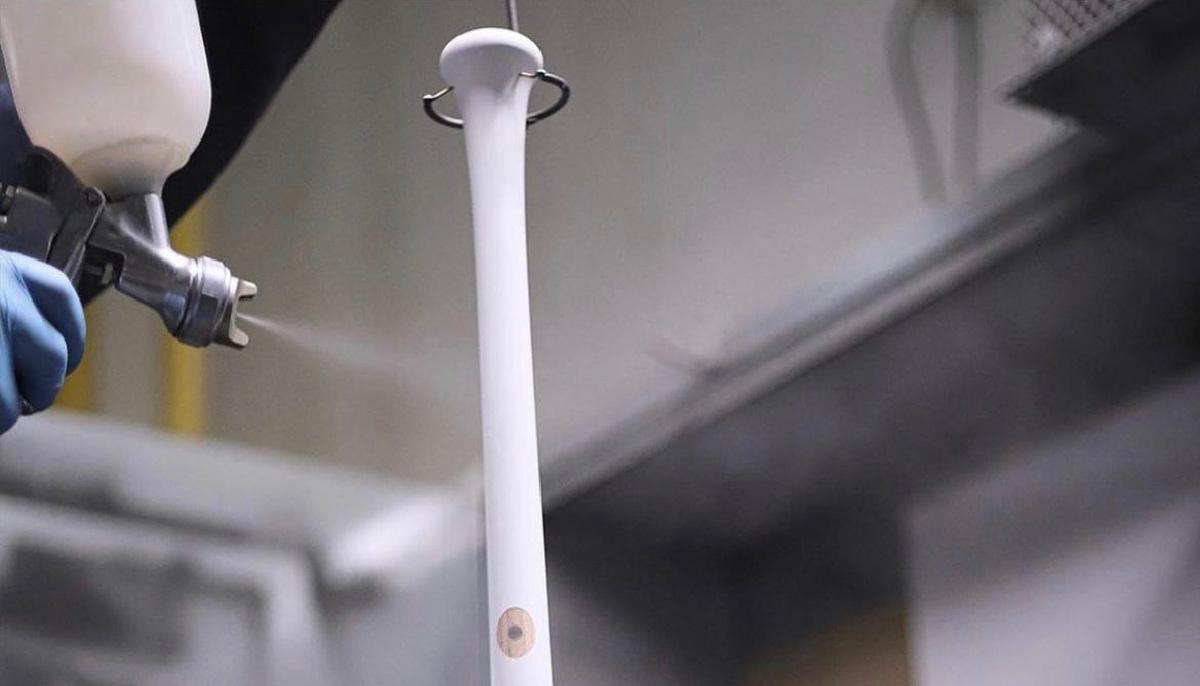 Choose from our palette of 392 standard color combinations. Select your bat's color finish, barell color, and handle color.
Your team uses a different color than a selection of our standard colors?
For a team, we can prepare a special color painting. We need to know your favorite color from the RAL palette, which is available as a team order with 12 or more custom bats.
Build a baseball bat as you like by using our configurator. Personalize your bat, select the barrel color, handle color, engraving text, and logo you would like. Full configuration is applicable for custom bats only.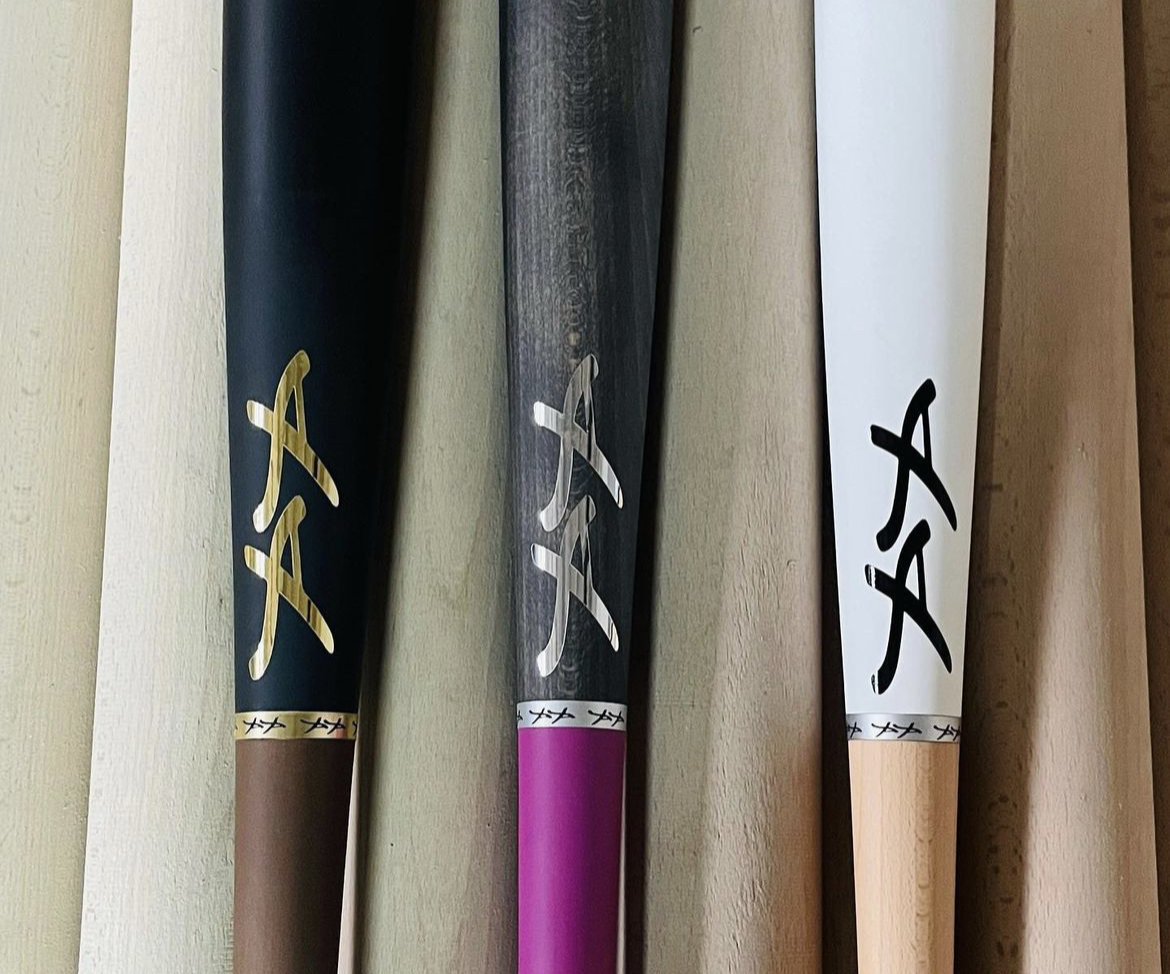 Wir sind mehr als nur ein Schlägerhersteller. Wir sind eine Gemeinschaft von Spielern, Trainern und engagierten Handwerkern. Unser Ziel ist es, den hochwertigsten, erschwinglichsten und leistungsstärksten Schläger der Welt zu entwickeln.
Unser Gründer, der sich an dieses Projekt wagte, war von dem Wunsch beseelt, ein unabhängiges, sich selbst finanzierendes Instrument zu finden, um den Baseball in Osteuropa zu erhalten und aufzubauen, und zwar für jedes Kind, unabhängig von seiner wirtschaftlichen Lage. Er suchte wochenlang im Wald nach einem neuen, besseren, haltbareren und leistungsfähigeren Holz, das er den Spielern in aller Welt zur Verfügung stellen wollte.
Das Ergebnis ist Buchenholz, das in einem bewachten Verfahren getrocknet wird, um Schläger mit den besten mechanischen Eigenschaften zu produzieren, die für einen Holzschläger erforderlich sind. Unser handwerklicher Herstellungsprozess stellt sicher, dass jeder Schläger maßhaltig ist, keine Verformungen aufweist und eine Qualität hat, die von Baseballspielern auf höchstem Niveau verlangt wird. Von unseren Kinderschlägern bis hin zu den Schlägern für Profispieler werden alle Schläger aus denselben Holzblöcken hergestellt. Unsere Methode der Handarbeit wird vom Knüppel bis zum Kunden angewandt, für Kinder, Erwachsene, Fungos, sichere Hände. Eine Methode, ein Holz, Qualitätsschläger für alle.
Andy Weissman (Founder)
VON PROFIS GEPRÜFTE QUALITÄT