L'UNIVERSITà DI TECNOLOGIA DEL LEGNO DI ZVOLEN, SLOVACCHIA, HA TESTATO IL LEGNO SELEZIONATO DA YAYA BATS PER LA COSTRUZIONE DEILLE SUE MAZZE IN LEGNO DI QUERCIA SECONDO GLI STANDARD DELL' AMERICAN WOOD COUNCIL. I RISULTATI? LA QUERCIA DELLA YAYA SUPERA BRILLANTEMENTE ACERO FRASSINO E BETULLA SU TRE CARATTERISTICHE CRUCIALI : PUNTO DI ROTTURA, ELASTICITà E DENSITà.
IL LEGNO DI QUERCIA EUROPEA è DI GRAN LUNGA IL LEGNO Più DURATURO DISPONIBILE. LA SUA MEMORIA ELASTICA PRODUCE UN EFFETTO TRAMPOLINO CHE FORNISCE UN INCREMENTO DELLA VELOCITà DI USCITA DELLA PALLA ED UNA MAGGIOR DISTANZA. LE LINEE ARMONICHE DEL LEGNO GARANTISCONO MINORI VIBRAZIONI CHE GARANTISCONO UN MAGGIOR TRASFERIMENTO DI POTENZA TRA LA MAZZA E LA PALLA.
SERVIZI ADDIZIONALI CHE POSSIAMO OFFRIRE AI NOSTRI CLIENTI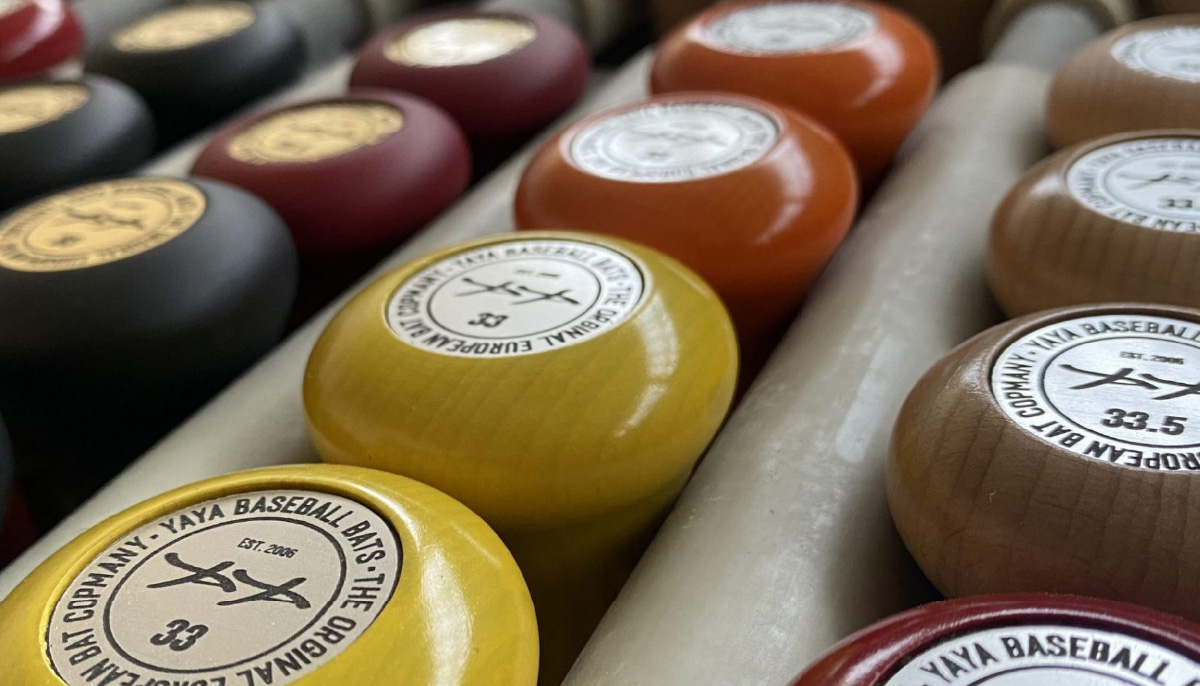 I NOSTRI NUOVI ADESIVI ARGENTO E ORO DIPENDONO DAL MODELLO CHE SCEGLIERETE. LE MAZZE CUSTOM HANNO ADESIVI ARGENTO, MENTRE LE MAZZE GOLD SERIES HANNO ADESIVI ORO.
DISTINGUITI CON L'INCISIONE DEL LOGO DEL TEAM. SE HAI IL TUO LOGO IN GRAFICA VETTORIALE POSSIAMO PREPARARE LE TUE MAZZE CON UNA SPECIALE INCISIONE.
DISPONIBILE PER ORDINI DI SQUADRA CON UN MINIMO DI 12 MAZZE.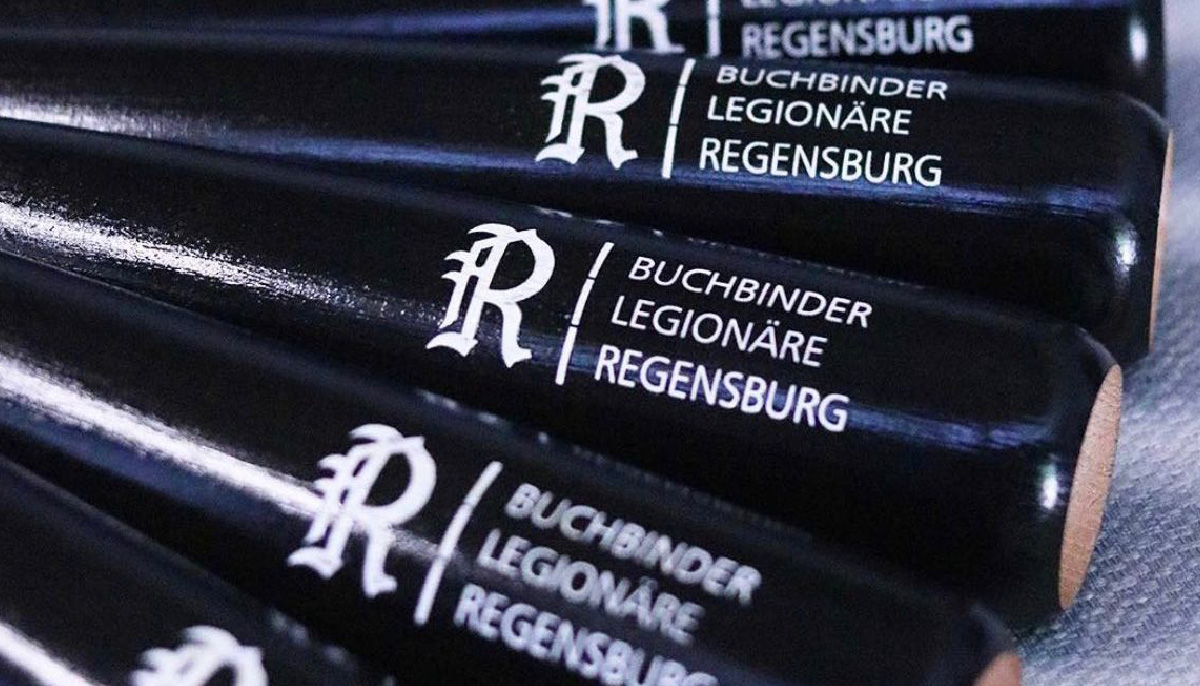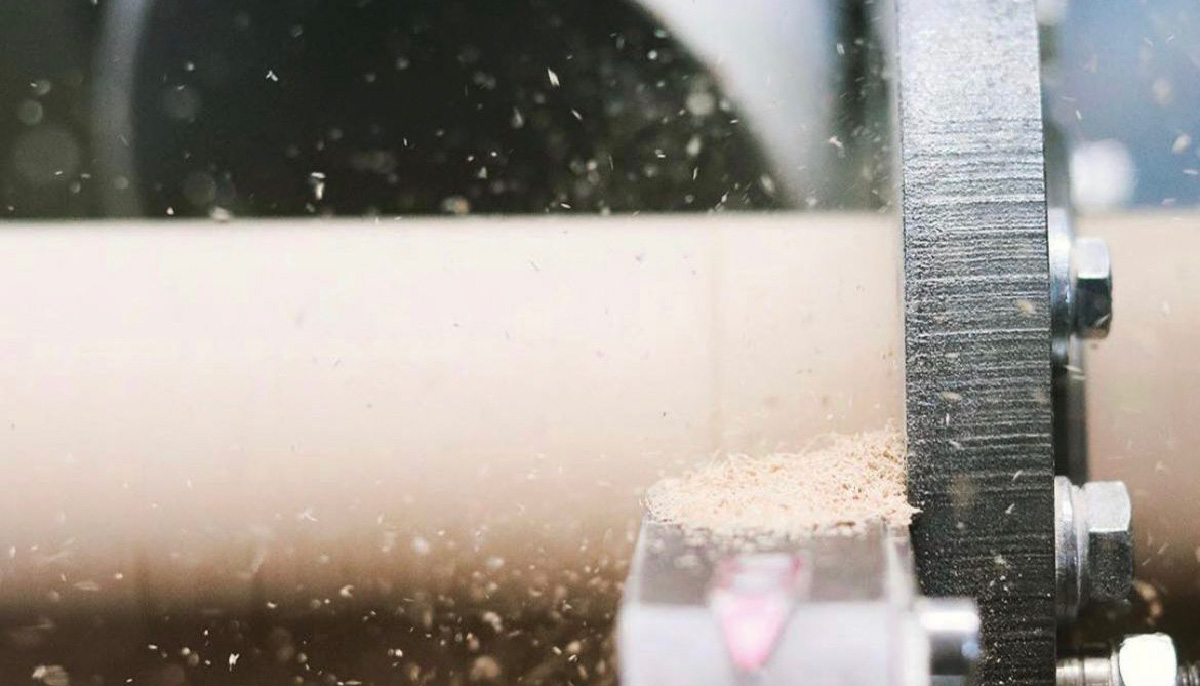 We want to create the best profile tu suit our wood in weight, and balance for the widest range of hitters.
In pursuit of this aim we have come out with 4 basic profile offered in sizes 32.0″ to 34″ standard, with a selection of one of three knobs and handle tapers.
We provide an engraving service in which you can choose your personal name, club name, and a variety of other texts to be engraved on your baseball bat.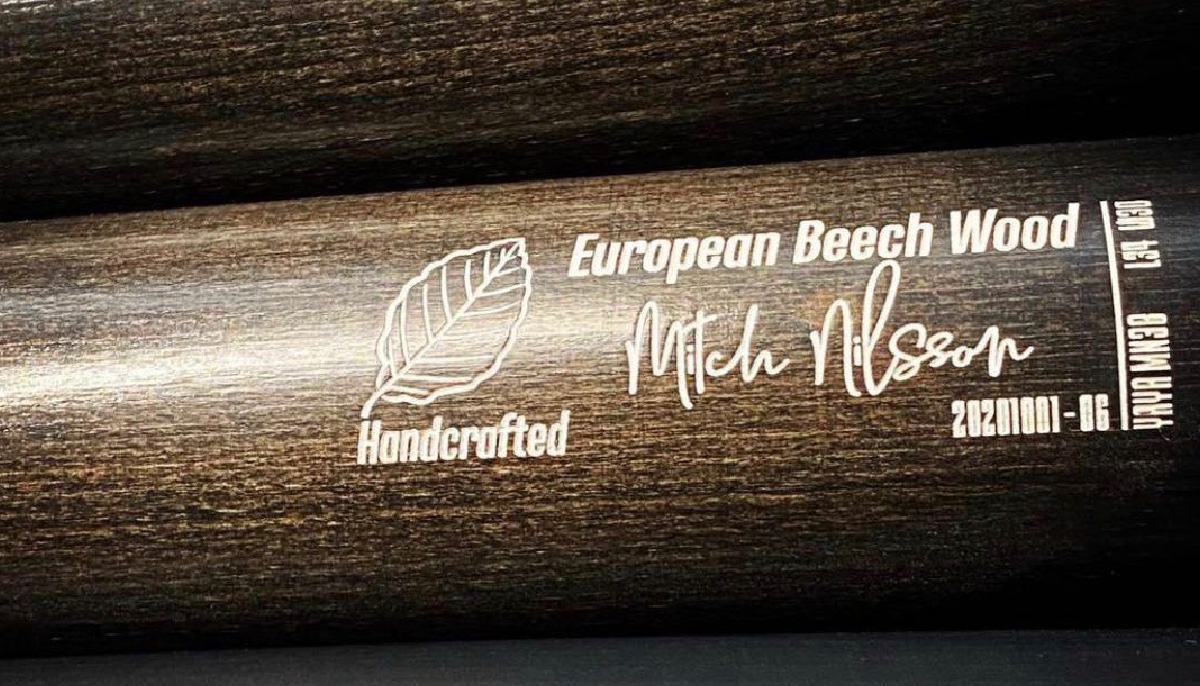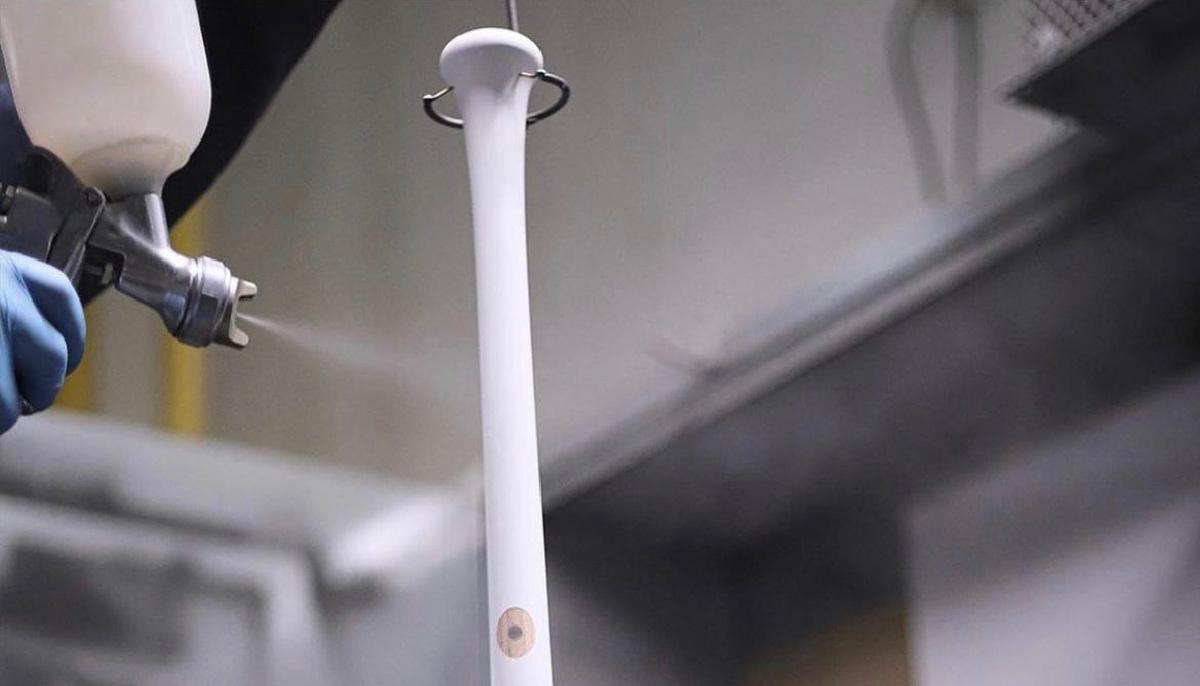 Choose from our palette of 392 standard color combinations. Select your bat's color finish, barell color, and handle color.
Your team uses a different color than a selection of our standard colors?
For a team, we can prepare a special color painting. We need to know your favorite color from the RAL palette, which is available as a team order with 12 or more custom bats.
Build a baseball bat as you like by using our configurator. Personalize your bat, select the barrel color, handle color, engraving text, and logo you would like. Full configuration is applicable for custom bats only.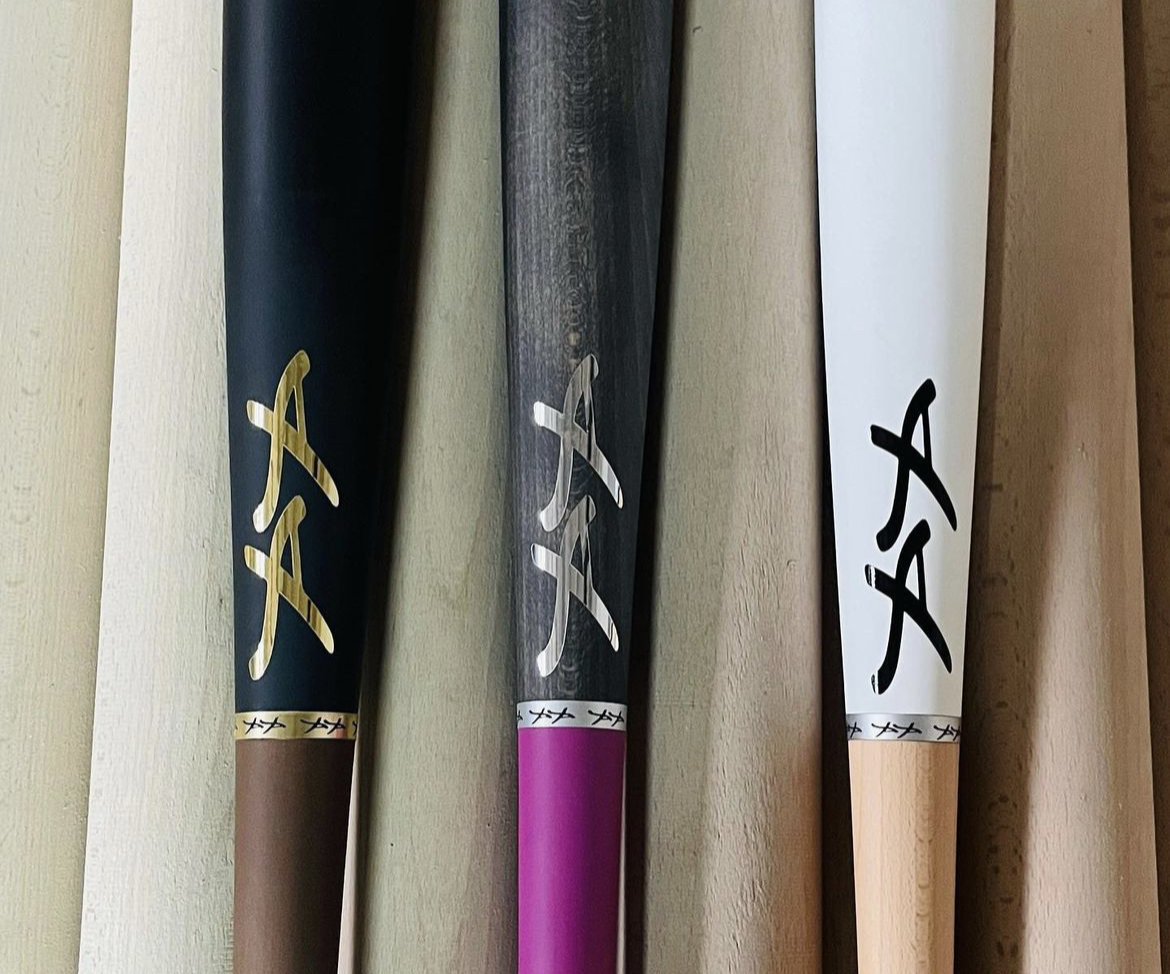 DICONO DI NOI/LA NOSTRA MISSIONE
NOI SIAMO Più UNA FABBRICA DI MAZZE. SIAMO UNA COMUNITà DI GIOCATORI,ALLENATORI ED ARTIGIANI. STIAMO CERCANDO DI CREARE LA MIGLIOR QUALITà, LA MIGLIOR CONVENIENZA E LA MIGLIOR PERFORMANCE PER LE MAZZE NEO MONDO.
IL NOSTRO FONDATORE CHE SI è AVVENTURATO IN QUESTO PROGETTOERA MOTIVATO DAL DESIDERIO DI TROVARE UN VEICOLO INDIPENDENTE PER LA COSTRZIONE E LO SVILUPPO DEL BASEBALL NELL' EUROPA DELL'ESTPER OGNI BAMBINO, INDIPENDENTEMENTE DALLE CONDIZIONI ECONOMICHE. HA CERCATOPER SETTIMANE NELLA FORESTA PER SCOVARE UN NUOVO E MIGLIORE LEGNO DA OFFRIRE AI GIOCATORI DI TUTTO IL MONDO.
IL RISULTATO è IL LEGNO DI QUERCIA, ESSICCATO CON UN PROCEDIMENTO SEGUITO PER POTER PRODURRE MAZZE CON LE MIGLIORI QUALITà MECCANICHE DI CUI NECESSITA UNA MAZZA IN LEGNO. LE NOSTRE MANI NEL PROCESSO DI COTRUZIONE GARANTISCONO CHE OGNI MAZZA è PRIVA DI DIFETTI E CON LA QUALITà RICHIESTA DAI GIOCATORI DI BASEBALL DI LIVELLO Più ALTO. NOI NON PRODUCIAMO SECONDA SCELTA; DALLE MAZZE PER BAMBINI A QUELLE PRODOTTE PER GIOCATORI PROFESSIONISTI TUTTE PROVENGONO DALLA STESSA FORNITURA DI LEGNAME E LE NOSTRE MANI SEGUONO LO STESSO METODO DI PRODUZIONE, DALLA FORNITURA DI LEGNAME FINO AL CLIENTE, PER LE MAZZE DA BAMBINI, ADULTO, FUNGO E ATTREZZI SURE HANDS. UN METODO,UN LEGNAME, MAZZE DI QUALITà PER TUTTI.
Andy Weissman (FONDATORE)
QUALITà APPROVATA DAI PROFESSIONISTI